Veena Samrajya
Veena Samrajya is a Mega township spread over an area of 59 acres consisting of 9 sectors and 172 buildings housing over 10,320 flats and & over 1012 commercial shops.
Proposed Future development also going to be theatre, food court, school and a hospital.
Currently launching Phase 1 (Sector 8). The project Veena Samrajya has been registered with Maha RERA under registration number: P99000021726 and is available on website - https://maharerait.mahaonline.gov.in under registered projects.
The project approved under Pradhan Mantri Awas Yojana (PMAY)
| | |
| --- | --- |
| Total No. of Buildings | 28 |
| No. of Storey | Ground + 8 Residential Floors |
| Status | Work is already started in full swing (Show & sample flat Ready) |
| Type of Units | 1 RK and 1 BHK |
Homes
Types
Category
Carpet Area in Sq. Ft.
Price
No. of Flats
1 RK
Studio
EWS
246

11.99 Lakhs*

486
1 BHK
Standard
EWS
345

16.99 Lakhs*

470
Premium
EWS
367

17.99 Lakhs*

416
Royal
LIG
387

18.99 Lakhs*

216
Total Units
1588
*All the prices are Exclusive of Government taxes
Carpet area (CA) definition - Carpet area is inclusive of rera carpet area plus enclosed balcony area as per norms of planning authority.
Economically Weaker Section (EWS): EWS households are defined as households having an annual income up to Rs. 3,00,000 (Rupees Three Lakhs).
Low Income Group (LIG): LIG households are defined as households having an annual income between Rs. 3,00,001 (Rupees Three Lakhs One) up to Rs. 6,00,000 (Rupees Six Lakhs).
About Company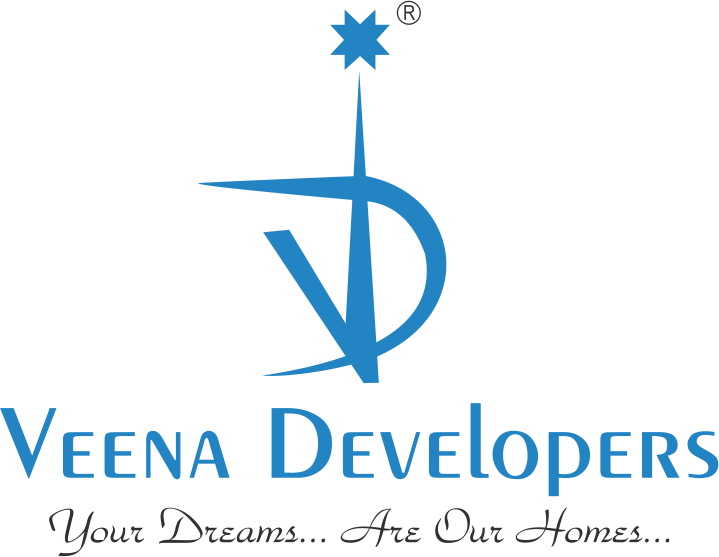 Veena Developers is a well known name in the Real Estate Industry in Mumbai. They are into this business since 1990. It's been 30 years. Their Head Office is Located in Andheri (e) Till now they have constructed 30+ projects in western & central line (Like: Vasai, Kandivali, Borivali, Andheri & Chembur) of Mumbai and also delivered on time with OC.
Website – www.veenadevelopers.com
Schemes
Pradhan Matri Awas Yojana (PMAY) Scheme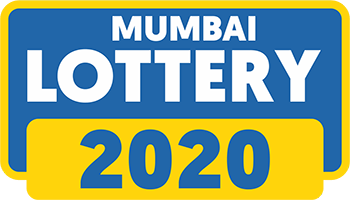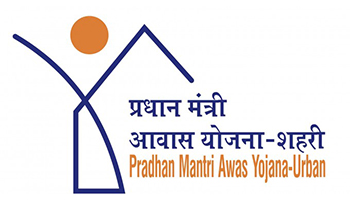 Pradhan Mantri Awas Yojana (PMAY) is an initiative by the Government of India. This Mission was launched on 25th June 2015 which intends to provide housing for all in urban areas by year 2022.Providing to affordable housing Segment with a target of building 20 million affordable houses by 31 March 2022. In this PMAY scheme, customers will get benefit/Subsidies of Rs 2.50 lac from the government.
To Register in PMAY, please check below link https://pmaymis.gov.in/
* GST , Stamp duty and direct government subsidy - subject to amendment from time to time
Why Palghar?
About Palghar
Palghar is Town situated in Maharashtra state, India. Palghar Situated on the Western Line of Mumbai.
Palghar is fast becoming a residential hub with large employment opportunities, rapidly growing infrastructure and adequate connectivity options to the Mumbai, Thane, and Gujrat Location of Palghar
There is a good frequency of western line trains from Borivali to Palghar or Virar to Palghar.
Every 15 mins there is one train
Why Invest?
Infrastructure
District Head Quarter
Many Outstation trains make halts.
The Upcoming Bullet train gave a stop at Boisar, which is close to Palghar.
Connectivity by Road & Rail is giving a boost to economic development of Palghar
Industrial Hub
BIDCO industrial area has Palghar into a reputed industrial hub.
Tarapur MIDC is a renowned industrial hub for many global corporations like Raymond, TATA steel and JSW Steel etc. that has created vast employment opportunities.
Facilities
School, Colleges, Hospital, Gardens, Playground, Temple, Market, Shopping Centres, Cinema Halls & Almost everything we need for daily life is at easy connectivity
Appreciation
Palghar is very reasonable at this timeline. Prices have already started increasing. With the current speed of government development prices are surely going to score high in a short period.
Connectivity
The project is located on Chintupada road, 2.5 km (10 mins) from Palghar station.
Sharing Rickshaw Stand – 1 min
Palghar Bus Stand - 10 mins
National Highway (NH 48) - 35 mins
Industrial town of Boisar is merely - 20 mins
Shirgaon Beach - 20 mins
Other facilities like Schools, Shopping & Entertainment zones, Places of worship and Hospitals are all within a radius of 3.5 km / 10 - 15 minutes driving distance.
Palghar is well connected to the Western Suburbs of Mumbai region by rail and road transportation, it has become a hotspot for real estate investment.
Proximities
School & Colleges
Sundaram Central School
10 mins
Kenos English High
12 mins
St. John International School
15 mins
Shopping centre & Cinema
Kuber Shopping Centre
10 mins
Hospitals
Rajeshree Hospital
12 mins
Other
Palghar Head Post Office
15 mins
Registrar Office Palghar
9 mins
Flat Amenities
Earthquake resistant RCC framed structure
Anodized/ Powder coated aluminium sliding windows with clear glass.
Granite/Marble window sills.
Tiles for entire flat 600mm x 600mm
Granite/Marble platform with stainless steel sink.
Ceramics tile on walls upto 2 Ft. height above platform
Internal walls with distemper paint
Ceiling with distemper paint
External walls with cement paint
Wooden door frames for main door.
Hot- pressed solid core flush doors with laminate finish for main door.
Designer hardware fittings.
Designer ceramics tiles on walls upto 7 Ft.
Sanitary ware & CP fittings.
Hot & cold water mixer with shower in common toilet
Hot & cold water mixer with shower in master toilet
Instant Geyser
Sufficient electric points with modular switches
Concealed fire resistant copper wiring.
AC, TV, and Telephone points
Earth leakage circuit breaker
Contact Us
Address
Veena Samrajya,
Chintu Pada Road,
Tal. Palghar,
Dist. Palghar (West) - 401404.
Faq's
Pradhan Mantri Awas Yojana Eligibility Criteria
To avail subsidy under Pradhan Mantri Awas Yojana CLSS scheme, the eligibility criteria are defined for Lower Income Group/Economically Weaker Section (EWS/LIG) A family will comprise husband, wife and unmarried children
An applicant/family/household should not own a pucca house in any parts of the country either in his name or any of his family member's name
An applicant must not have availed any central/state assistance under any housing scheme from Government of India ever
One adult female membership is mandatory in the property ownership
Property should be co-owned by a female member of the family
Location of the property should fall under all statutory towns as per 2011 census and their adjacent planning area (updated by the government from time to time)
*A beneficiary family comprises husband, wife, unmarried sons and/or unmarried daughters.
MHADA lottery Eligibility Criteria
You should be at least 18 years' old. You have to be a resident of Maharashtra for the past 15 years. You should not own a house under the MHADA (neither you nor your spouse or children)
What is EMD
EMD stands for Earnest money deposit. It is a security deposit
For EWS – amount is Rs. 5,000 + Rs. 350 Application Fee + Rs. 107 Internet Handeling Charges Total Amount is Rs. 5457/-
For LIG – amount is Rs. 20,000 + Rs. 350 Application Fee + Rs. 407 Internet Handeling Charges Total LIG is Rs. 20,757/-
Will customers get a refund (EMD amount) if they aren't selected in the lottery?
Yes, customer will get refund if not selected in MHADA lottery within 30 days Internet Handeling Charges and Application Fee are not Refundable
How to apply for MHADA Lottery?
Click on www.lottery.veenasamrajya.com
Documents Required to apply for this lottery
Adhar card
PAN Card
Domicile certificate
Income tax Return prof
Affidavit
Income certificate of Tahsildar if he is self employed
Salary slip of 12 months if he is doing Job
Lottery Application Start Date – 11th March 2020
Due to COVID-19 and lockdown, last date of application is extended.